Get the Skills to Be a Graphic Designer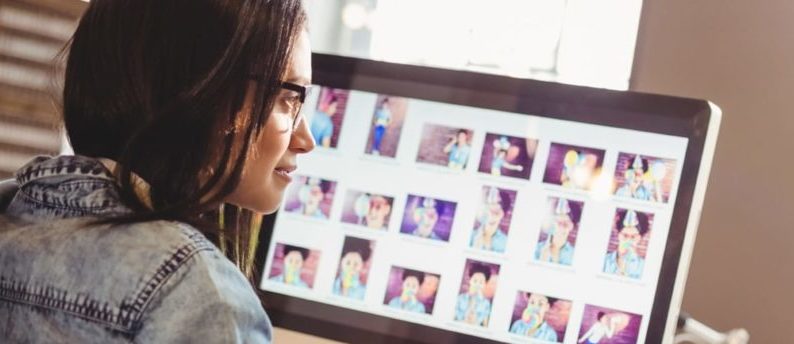 52-Week Online Graphic Design Program in Canada
The CD-ED online Graphic Design program provides the practical skills and industry support it takes to pursue a creative and rewarding graphic design career, along with the flexibility and convenience of online Distance Learning.
Career Opportunities After Taking Our Online Graphic Design Program
Graduates of this program are fully prepared for a wide range of interesting design positions, including:
Graphic Designer
Cartoonist
Graphic Artist
Layout Designer
Illustrator
Logo Artist
Newspaper Layout Artist
Advertising Design Technician
Icon Designer
Our online graphic design courses will allow you to seek work in dozens of disciplines and companies, including advertising, freelance graphic design, brand identity, publication design, multimedia production, television, publishing houses, print services, government, and much more.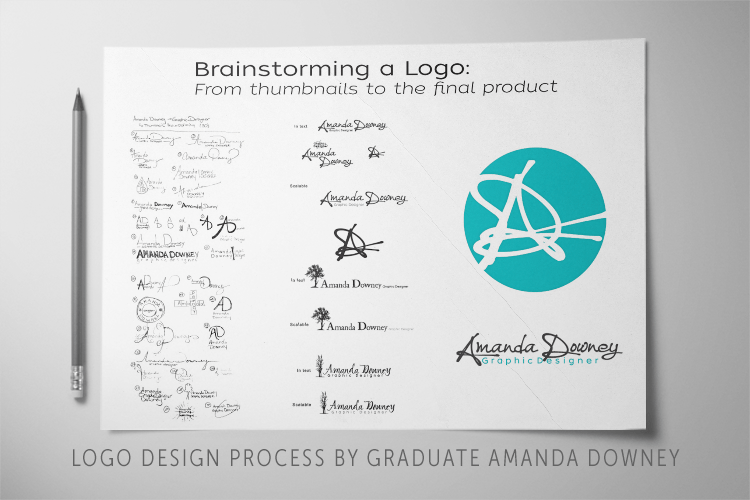 Online Graphic Design Courses Focused on Preparing You for a Career
This is career-focused graphic design training. You won't spend time working through electives or irrelevant content designed to drag out the program and drive up costs. Your digital design classes are tailored to your needs and getting you into a rewarding professional position, without spending a ton of time and money sitting in a classroom.
Throughout the year you will design many types of projects, including
Magazines
Movie posters
Web pages
Advertisements
Illustrations
Children's books
Album covers
Postcards
Newsletters
Annual reports
Travel brochures
Book covers
Calendars
Greeting cards
Infographics
Logos
And more!
You are given plenty of choices in projects, in terms of choosing which "client" you'd like to work with, and even using your own favored businesses and causes for inspiration!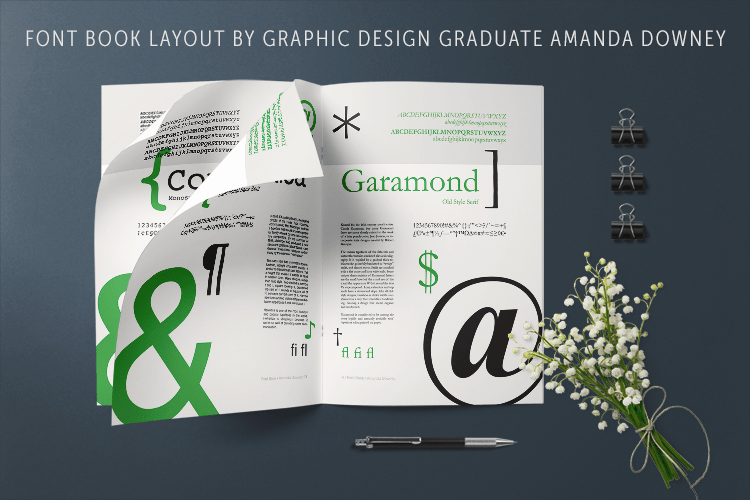 Graphic Design Principles to Become a Well-Rounded and Skilled Designer
We have built an engaging, stimulating, relevant, and FUN program for you! Our goal is to ensure you can easily take on the thought processes, philosophies, and business practices of a working graphic designer.

I am in the Graphic Design program in CD-ED and it has been nothing but amazing. From the care the instructor puts in, and to the student services team as well.When searching for programs, I found other colleges were asking 3 times the amount CD-ED was, while offering a very similar course. I loved that CD-ED is 100% online and can be done from anywhere. This was very important to me.I am two weeks away from being done my course, and I am excited and ready to begin my career in Graphic Design.
Let's take a look at some of the big-picture concepts you will be learning through our Online Graphic Design certification program to add into your daily practice and working processes:
Professional Software Skills
The creative design software section of the program gives you the essential tools needed to increase workflow and produce usable, attractive graphics while learning:

Adobe Photoshop

Adobe InDesign

Adobe Illustrator
I am absolutely in love with this course, and I can honestly say that I wouldn't want to spend my time any other way. Everyone has been so friendly, and my teacher is nothing but great and inspiring. I'm so grateful for everyone who has made this experience so smooth.
You Own Portfolio
There's nothing that will help get you hired – or win you new clients – like a beautiful portfolio of your existing design work. Throughout the entire program, your projects are critiqued and, with the help of instructor feedback, refined to create a series of pieces unique to YOU for a professional presentation of your capabilities. Then, you are provided with the skills to create a strong, striking portfolio that can be presented digitally, in print, and on the web. The portfolio is geared towards earning you employment opportunities in a firm or as a freelance designer.
About Distance Education & Online Learning
CD-ED's online graphic design program includes all the theory and practical training of traditional learning, without the set schedule, costly commute or rigid lesson plans of traditional learning.
But it's not right for everyone.
Online Learning requires discipline and time-management skills. You will be required to devote a minimum of 25 hours per week to this program.
The online classroom works very well, and I haven't had any problems with the lesson submissions. I really commend the designers of this online classroom for a very good, user friendly design. I have done other online courses where the logging in and out of various portals and sites was a nightmare and consumed more time than doing the course. There is a human touch here at CD-ED that is not present at other distance education providers.
Online Graphic Design Courses – Program Curriculum
25 hrs/wk, 52 Weeks, 1300 Hours
| | | | |
| --- | --- | --- | --- |
| Weeks | Hours | Code | Course Subject |
| 1 – 2 | 50 | DES 101 | Design Theory |
| 3 – 3 | 25 | DES 102 | Creativity |
| 4 – 4 | 25 | ENG 105 | Writing Skills |
| 5 – 10 | 150 | GRA 101 | Adobe Photoshop |
| 11 – 12 | 50 | DES 103 | Color Theory |
| 13 – 18 | 150 | GRA 103 | Adobe Illustrator |
| 19 – 21 | 75 | DES 201 | Advanced Design Theory |
| 22 – 27 | 150 | GRA 104 | Adobe InDesign |
| 28 – 33 | 150 | DES 104 | Typography |
| 34 – 37 | 100 | ENG 106 | Communications |
| 38 – 40 | 75 | DES 105 | Logo Design |
| 41 – 43 | 75 | DES 106 | Print Design |
| 44 – 47 | 100 | DES 205 | Identity Design |
| 48 – 48 | 25 | ENG 107 | Presentation Design |
| 49 – 49 | 25 | DES 107 | Designing for the Web |
| 50 – 52 | 75 | GRA 109 | Portfolio Design & OHS |
The best way to see if taking online Graphic Design courses through the Centre for Distance Education is right for you is to contact an admissions representative. Get more information about career opportunities, our programs, and financial aid options. Get more info now >>
Required For Enrollment:
Applicants to this program may have grade 12 or equivalency, but it is not required.
Applicants without grade 12 or equivalent must achieve a pre-determined score on our scholastic level exam and have their application reviewed by the Registrar.
The Centre for Distance Education Inc. reserves the right to accept or reject applications based on the entire application package and information submitted by the applicant during the enrolment process. 
For any questions about eligibility, please call 1-866-446-5898 to speak with a knowledgeable CD-ED Admissions Representative.
Online Community Learning
As a CD-ED student, you have the freedom to create your own weekly schedule – but you're far from on your own. Our student website ensures that you'll never feel alone, with access to course-wide discussions, live chats and a private messaging system that allow you to interact with as many (or as few!) fellow students as you wish. Plus, you will have weekly interaction with your instructors.
Convenient Online Learning Platform
Instructor Support
Access to Online Resources
Industry Software & Materials
With my education I have successfully landed a full time graphic design job, which I got really fast. I am also surprised every day about the skill and knowledge I am using at work as at the time when I was learning it, I did not think it was super important. Though the Centre is on the other side of the country, I really felt like I was part of a community as they made me feel like an individual and not just a stranger through the screen. The school has taught me everything I need for success in my field.
Is a Creative Career in Graphic Design Right For You? Get More Info…
If you're interested in learning more about careers in Graphic Design, and exploring whether Online Distance Education with CD-ED is right for you, fill out the form on this page to receive more information or take our online training readiness quiz!
A helpful CD-ED Admissions Representative will be happy to answer any questions and can help with everything from career paths to financial aid.
For immediate questions, give us a call at 1-866-446-5898