Centre For Distance Education
Canada's Leader in Online College Distance Education for over 20 Years
 

Online College Courses for Stress-Free Career Preparation
CD-ED has provided Canadians with top quality online learning and career support services for over 20 years, helping thousands of Canadians realize their career potential by removing barriers to their education.
Our online learning model offers one-on-one instructor support, live student services and online personal support resources, and freedom and flexibility to fit your lifestyle. You choose how and when to organize your schooling schedule in a way that suits your needs.
There's no better feeling than self-improvement. Invest in yourself, your career, your future. It's your learning experience; take control of it.
Weekly and monthly start dates available.  No wait lists.  We're enrolling NOW!
Quality Career-Training
Our diploma programs are career-focused and nationally recognized by employers across the country. If you feel stuck trying to balance your family, work and other responsibilities, or classroom learning simply doesn't work for you – you've come to the right place.
Some of the many benefits of attending CD-ED are:
Programs start weekly – You don't need to wait for traditional program start dates – we make it easy for you to integrate education to fit into your life. CD-ED works with your busy schedule by offering frequent and flexible start dates. No more waiting around to start your career, begin programs right away.
High satisfaction ratings – Be confident when signing up for CD-ED knowing that it offers excellent career-training education. Reputation matters and word of mouth speaks the loudest. Read reviews from our satisfied graduates here.
Accessible learning environment – Each student can find something to suit their learning needs because CD-ED offers various learning management systems designed for different learning styles. At CD-ED no one is left behind.
20 years of online training – You can rest assured knowing that CD-ED's online training experts have over 20 years of experience and thousands of graduate successes who, just like you, needed convenience without affecting quality in their education.
Transfer Credits – If you have prior education or work experience that would demonstrate knowledge in an area of study, you may be eligible for transfer credits. Curriculum credits are assessed on a case by case basis. Speak to an admissions representative to learn more.
Come to CD-ED to join a rich and supportive community. We'll give you the boost you need to get your career started today.
Funding Your Education
Making Education Accessible and Affordable to Everyone
There are a variety of funding programs available in Canada to help support your education and career goals. At the Centre for Distance Education, we believe there should be no barriers to higher education and our team of financial specialists are here to help you navigate your options.
Learn More About Financial Options Today
Whatever your circumstances, there are many funding choices available to you. Contact us today to explore your options.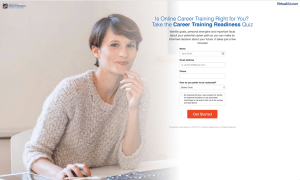 Is Online Learning For Me?
We have developed a quiz to help you decide if online college courses are the right choice for you, your family and your career.
Take The Quiz!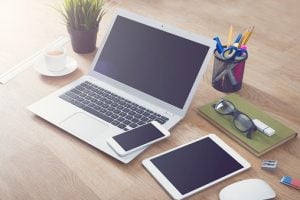 How Online Learning Works
Get Unlimited Online Access Across Devices with our unique Learning Management System (LMS).
How It Works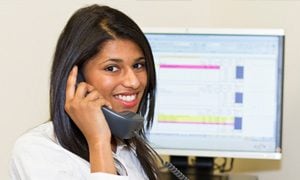 Instructor Support
Guided learning means you have instructor-driven curriculum and unlimited access to an expert facilitator at all times.
Student Services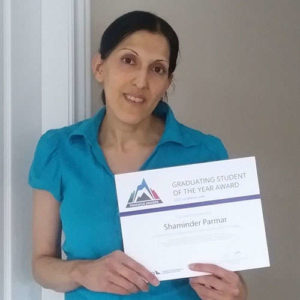 2021 CHIMA Graduating Student of the Year
This year's CHIMA Graduating Student of the Year Award has been awarded to CD-ED HIM student Shaminder Parmar! The association gives this award to the student who has demonstrated academic excellence, leadership, and commitment to the values of Health Information Management and CHIMA. Congratulations!
"I chose the HIM program at CD-ED as I wanted to further my education in health care and technology, and CD-ED's curriculum and distance learning option were a perfect fit. It has been an incredible journey completing this program, and I have gained a great deal of knowledge and experience. The CD-ED instructors provided me with exceptional guidance, expertise, and support. I am excited about graduating, and I am confident that my education will support me in my future endeavors."
Shaminder Parmar
Program of the Month
Health Information Management
Healthcare and Information Technology Combined in 1 Rewarding Career
Health Information Management Professionals contribute to the healthcare delivery system as an important members of a healthcare team by:
Ensuring the privacy, security and confidentiality of health records
Making sure health forms are complete and accurate
Managing health information services in health facilities
Preparing, analyzing and presenting health information for use in health care delivery
HIM's may also choose to specialize in areas such as research, management, quality improvement, risk analysis, clinical trials and clinical-financial resource integration.
Kendra Found a Healthcare Career She's Proud of Through CD-ED Online Training
Kendra was looking for a career that's outside of the box. After enrolling in CD-ED's Medical Office Administration program, she not only discovered a field she enjoyed, but she found work before graduation! Now, Kendra is well into a career she's proud of.
Read her story…