Why CD-ED?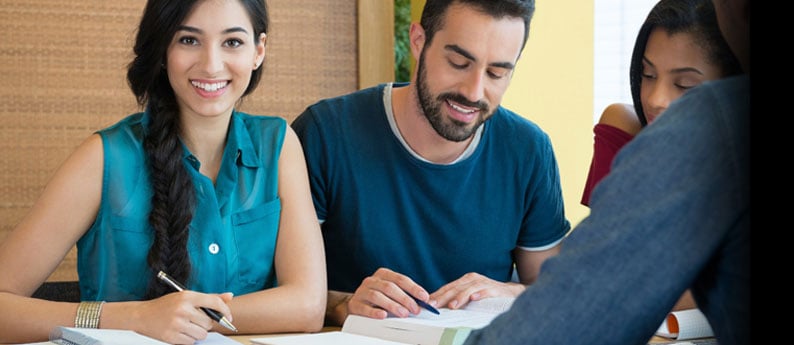 Because We Have Your Best Interests at Heart
This is the opportunity you've been waiting for:
Courses when, where, and how you need them – at your convenience.
Instructors and staff with industry experience who can guide you to a successful career.
A school with job-specific programs and the respect of the industry.
Faculty who care about you, your situation, and your success.

Fully registered and recognized with Canada's strict Department of Education, CD-ED has been legitimate since 1996. Learn More »

Our programs provide diplomas in key areas of career expertise with a focus on real-world applications. The format for learning online not only gives you the career skills you need in the industry but the soft skills employers value around work ethic and time management Learn More »
Our faculty members have worked in their industries and can provide students with insights that give them a competitive edge. Learn More »
Convenient College-Level Distance Learning in Canada
We offer a variety of online diploma programs as well as individual courses in specialized areas of study to get you into the career in the shortest time possible:
Business, Legal & Healthcare Programs:
Digital Arts & Technology Programs
How Does It Work?
You practice the new skills at your convenience – when and where you like – with help from your instructor as needed. Then you complete a set of exercises or tests to submit for evaluation each week.
Each program's tuition is all-inclusive and there are no hidden fees! You will receive everything necessary to complete your program, including:
Software
Textbooks
Unlimited support
Online services
Our student website gives you access to everything you need for successful graduation, including:
Online tests

for easy access
Proprietary

video tutorials

Assignment upload

for email-free file transfer

Live chat

 and static 

forums

for student and instructor interaction
A

report card

to follow your progress
A

tech centre

for resolving computer issues

File downloads

for lessons

Career guidance

resources
A

resource library

Proprietary lessons

 prepared by our instructors, and

Unlimited access

 to the students' centre 24/7.
Is Online Learning a Good Fit? Get More Info…
If you're interested in learning more about Online Distance Education and exploring if this is the right path for you, fill out the form on this page to receive more information or take our online training readiness quiz!
A helpful CD-ED Admissions Representative can assist you with everything from career questions to funding options and help you discover the perfect career path for you.
For immediate questions, give us a call at 1-866-446-5898