Career Services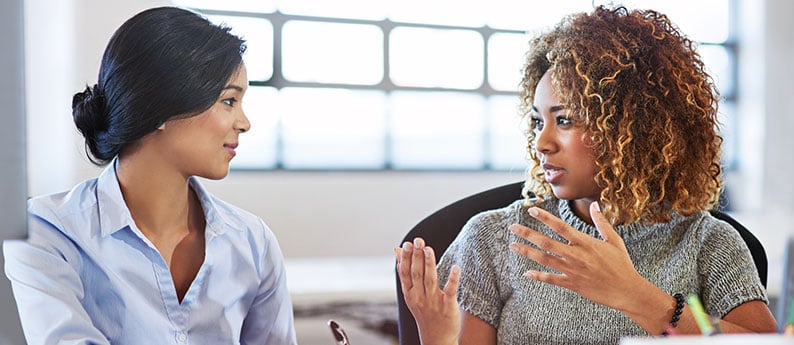 We Make Sure You're Fully Prepared to Search for Jobs
Here at the Centre for Distance Education, we believe that graduating with your diploma is only part of the journey towards landing your dream job. Beginning your new career takes time and effort and that is why we offer expertise and support through our Career Services Team to help you with the rest of your journey to reaching career-bliss.
Which of the following statements describe your current career situation?
You currently have a career but it is unfulfilling – or you're stuck in a "dead-end job."
You are not satisfied with your current job and don't know how to get out and find something better.
You have little or no idea what career you want but you're eager to get started.
You have a job but feel you could be doing so much more.
You've lost your job or are afraid you'll be unemployed in the near future and you need to find a new industry to break into.
You can't find a job that suits your skills and you feel it's because you don't have enough education.
Your boss says you could get promoted – but your training is outdated.
If any one of these applies to you, you've come to the right place. Our Admissions team can ensure you get into the right program, and our Career Services Team can ensure you get into the right job. As a member of our Alumni each student is also a lifelong member of our Centre for Distance Education family with unlimited access to the Career Services program.
NOTE: CD-ED does not have job placement and we cannot guarantee employment. This is a guidance program and we will do our best to guide all students towards a new career.
The Career Services Team
We have a full-time Career Services Team whose sole purpose is to make sure that our graduates are completely equipped for the job search. After you enroll in a program, they search the job market and post job ads in the student-only section of our website, and pair up likely ads with graduates based on their individual skills.
The team has extensive knowledge of best practices for resumes, cover letters and job applications, and will shrewdly help you revolutionize your job-hunt package to ensure that employers look at you first.
CD-ED has drawn upon its vast staff resource to build an original set of job hunting materials for our pre-graduating students.
Newly Revised Resumes and Cover letters
Extensive Feedback regarding resume building and cover letter writing
Preparation for interviews with a mock interview
Assistance while looking for employment in your area
Unlimited support!
Approximately 30 days before your graduation date, our Career Services Team will contact you to help you with this next part of your journey.
Choose to accept this assistance and you won't regret it! However, if for any reason you choose not to accept the help, there is no need to worry – this is not a mandatory part of your program, and help will always be available if you should change your mind in the future!
CD-ED staff will help alleviate any anxieties or fears you might have before setting foot into the new industry for which you've trained, and they'll be able to help remove some of the frustrations you might encounter.
Here at CD-ED we want you to be equipped with all you need to succeed in the business world.
Your Portfolio
Portfolio development is part of all visual arts programs and in addition to portfolio development courses and portfolio-ready evaluative projects all year, your instructor is equipped with industry knowledge to ensure your portfolio is relevant upon graduation.
We include guidance on how to create a portfolio that demonstrates the breadth of your talent and expertise. It will help you choose a format, organize your material, and showcase your best work.
Employment Liaison
Our offices receive periodic job postings and inquiries from employers. In addition to posting the info on our job board, CD-ED staff will happily alert those specific students we feel are a good fit for each job posting, based on location and abilities.
In addition, CD-ED instructors will grade their graduates based on the students' work ethic, time management and quality of work, as well as organizational & computer skills and of course the students' final academic standing. We'll go one step further for these top students by writing reference letters or phoning potential employers on their behalf.
Resources
CD-ED has prepared an exhaustive list of resources to support your career development. These range from government resources such as the National Occupation Codes posted by Human Resources Development Canada and employment prospects listed in the HRDC's labour market information, to industrial resources.
You could spend a lot of time hunting down all this information; CD-ED has done the work for you and conveniently gathered it all in one place. These resources can help you launch your job search with confidence by helping you identify the associations that can expand your network and increase the number of people who can recommend your expertise. They can also help you stay on top of new developments in your field, so you can discuss trends with prospective employers. These resources will be available from day one of your program.
One-on-One Guidance
Finally, any time you have questions regarding the employment or job hunting process, you have unlimited free contact with your instructor or your Career Services Team at any time – throughout your program and beyond.
Is Online Learning a Good Fit? Get More Info…
If you're interested in learning more about Online Distance Education and exploring if this is the right path for you, fill out the form on this page to receive more information or take our online training readiness quiz!
A helpful CD-ED Admissions Representative can assist you with everything from career questions to funding options and help you discover the perfect career path for you.
For immediate questions, give us a call at 1-866-446-5898