Get the Skills to Get Ahead with Online Courses in Nova Scotia and New Brunswick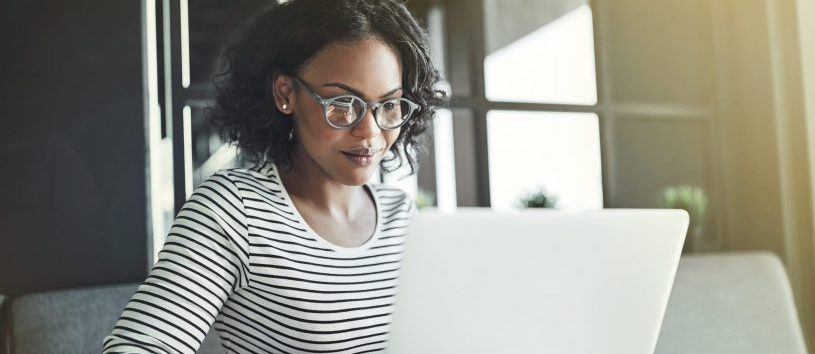 100% Online Programs for East Coast Maritime Residents
There are many benefits to completing your education online, including the chance to work when you want, where you want. So whether you're working full-time, raising your family, or have other important priorities, CD-ED is here to help you get a quality education online at a pace you can keep up with.
Originally founded in Nova Scotia in 1996, CD-ED started with a vision to provide accessible and quality education to learners across Canada. Whether you live in Moncton, Cape Breton, Halifax, Campbellton or anywhere else in the Maritimes, online classes will ensure that you receive a high-quality education that meets your needs.
Proven Leader in Online Education
For over 20 years, Centre for Distance Education (CD-ED) has provided high-quality online learning in Nova Scotia and New Brunswick to help individuals break into or advance in successful Office, Healthcare, Business and Graphic Design careers.
While other colleges in New Brunswick try to pivot to socially distanced learning, CD-ED has thousands of successful online learning graduates working in rewarding professional careers in a wide variety of industries.
As established experts in online education, CD-ED can focus on our students and providing the practical skills, structure and support it takes to pursue a rewarding career through our proven online learning model.
My experience with CD-ED has been wonderful. I was nervous at first not knowing what to expect as I had not attended school for 30 years. This quickly faded when I realized how user friendly the online platform was as well as having the support of my instructors. I would recommend this college to anyone. Thank you all so much. 😊
Nova Scotia and New Brunswick Online Courses Available
Financial Aid Available For Those Who Qualify
At CD-ED, our online programs are approved and qualify for both federal and provincial funding. Each program's tuition is all-inclusive. There are no hidden fees! You will receive everything necessary to complete your program, including software, textbooks, unlimited support and online services.
I recently graduated from HIM program at CD ED. Fantastic program, well supporting instructors, structured courses. The online program makes it flexible for people working full time or managing family and personal life. The overall experience was awesome and I would recommend it to anyone who would like to start their career in HIM field.
Is Online Learning a Good Fit? Get More Info…
If you're interested in learning more about Online Distance Education and exploring if this is the right path for you, fill out the form on this page to receive more information.
A helpful CD-ED Admissions Representative can assist you with everything from career questions to funding options and help you discover the perfect career path for you.
For immediate questions, give us a call at 1-866-446-5898