Student Services and Instructor Support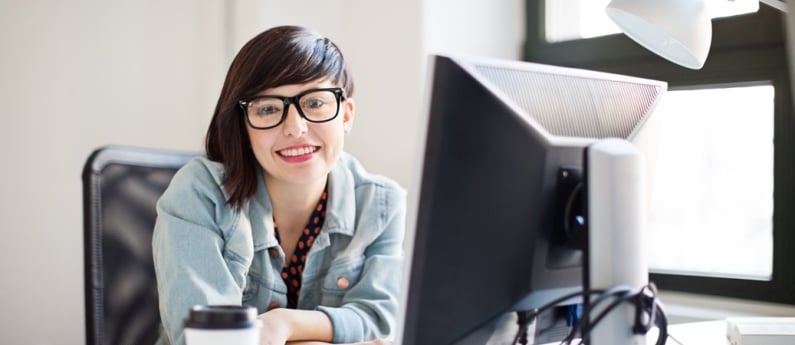 Get the Support You Need to Succeed in Your Training – You Are Never on Your Own
The LMS helps you be a successful, self-directed student – but that doesn't mean you're in this alone. The instructors are here full-time to ensure you have someone to bounce ideas off, answer questions, give you one-one-one support, and ensure you have meaningful feedback on your assignment efforts. Feedback is the way that you grow, learn, and evolve, and our instructors are experts at giving you the benefit of their knowledge.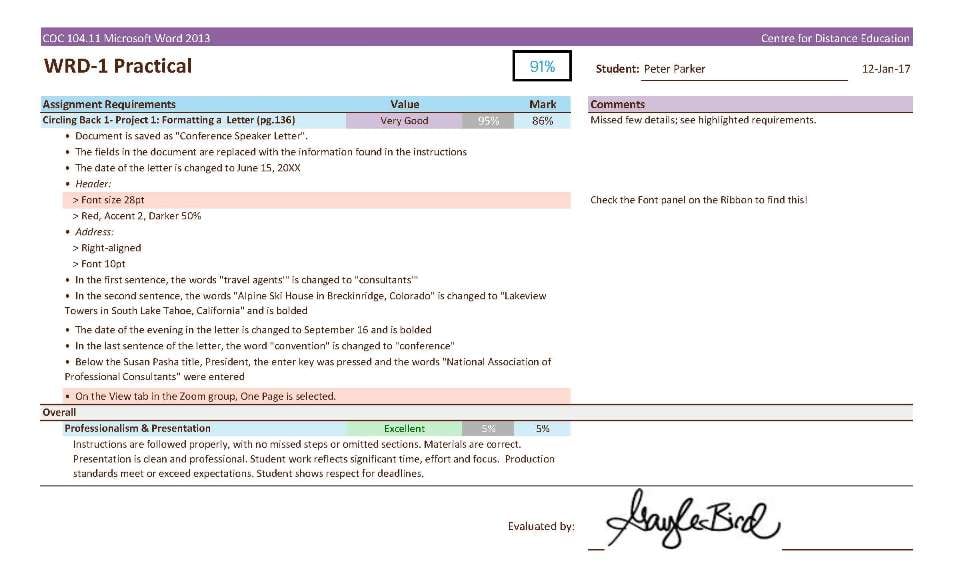 Customized Advice
Because of the unique system of delivery, our student/instructor ratio is 1:1 – no, really! Each time you contact your instructor, you are the only one that instructor is focused on, becoming more of a personal guide than a lecturer or in-class instructor could ever be.
Instructor-Built Curriculum
Our online curriculum is shaped and organized by our faculty. Unlike a university, where the professors often build lectures on the fly, our assignments and the learning flow are built and arranged as a whole before you ever begin, by an expert instructor. This ensures that each week's topics are presented in a way that recognizes both what came before and what will come after – helping you understand the relevance to your future career of even the smallest tasks.
The instructors have decided not only what you'll learn, but how it will be presented, what external resources and research would help you, and the best way to evaluate your progress. This means your instructors will know exactly what you're working on and be able to help you at any time.
The varied delivery system ensures that no matter what speed or method is best for your learning style, you will be able to interact with the materials and succeed at the assignments.
Constant Contact
We have discovered that those students who are comfortable with their instructors and stay in contact are far more successful than those who let themselves stay isolated. Therefore, we have instituted two policies to ensure you develop a working relationship with your instructor!
First, you are required to contact your instructor at least once per week – just to check in if all is going well, but definitely to get guidance when needed.
Second, if your instructor doesn't hear from you, they will reach out and make sure you're doing OK.
We understand that some students can find it difficult or awkward to initiate contact, and that students with issues such as learning disabilities or social anxiety are far more likely to attempt an online school than an in-class school; so we do our best to ensure our instructors are prepared to help you feel comfortable and safe in discussion with them.
Part of going to college is learning to grow, interact, and build confidence; just because you don't have to leave your house doesn't mean you can't partake in this important step! We believe that everyone is worthy of an education and won't let you be ignored (or hide!).
The relationship you build with your instructor is important. Never feel shy or afraid to "bother" or "annoy" your instructor. Even if you feel embarrassed about missing a deadline or think your question is "stupid", never fear: your instructor will work with you, display empathy, and above all make sure you are comfortable and satisfied with your education. They are always happy to hear from you, and very pleased when you have an academic question they can help you with. There's a reason we're teachers, after all – we enjoy watching you learn!
We're here to guide you, support you, and help you succeed.
Extra Help
In addition to instructors, CD-ED has a Student Services department that oversees the success of the entire student body. If you have an issue that you don't feel comfortable discussing with your instructor, or if you just need a little extra advice or a different voice on the phone, you can contact Student Services.
The Student Services department is here to:
Offer motivation to assist you with achieving your academic goals
Provide support if any concerns or issues arise
Assist with time-management skills
Arrange extra study tips and techniques
Enforce CD-ED's Policies with the student's best interest in mind.
Contact them at any time.
See if Online Learning is Right for You
To learn more about learning online, contact an admissions representative today. You'll get access to our learning management system demo and discover what program and path is right for you. Contact us today!