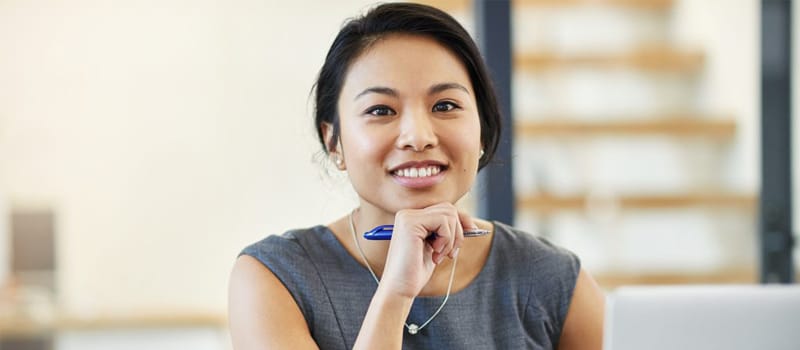 Take Online Courses in Alberta & Earn Your Diploma
When it comes to online learning in Canada, CD-ED is the clear leader. In Alberta, we have proudly served students all over the province, from Calgary, Edmonton, Valleyview and Fort McMurray to Swan Hills, Tofield, Red Deer and Lethbridge. Albertans are taking advantage of our online courses, and you could be the next lucky person to do the same.
With over 20 years of experience offering career training through our online courses, we couldn't be much more confident about the high quality of our distance education and the solid support our students get.
Take that first step – choose to study with us – and you'll soon know what we're talking about.
We're Pros at Empowering Our Students to Get the Results They Want
Like many people, you're probably looking for a change. Your current situation might not be all that bad, but you've been interested in pursuing career training for a while, haven't you?
You're definitely not alone there. We all want:
opportunities to advance
more interesting work
better pay
and all the other things that define a good quality of life.
Nothing wrong with wanting any of that at all!
And now you've started doing the important research to really make something happen. Excellent! Be excited! Taking that first step often isn't easy – and you've done it. Good for you!
If you want to see a real change in your life this year, you're already making that happen.
Taking Online Courses in Alberta with CD-ED = Your Pathway to Success
You've probably got a job you need to keep while you get the necessary training to move up in life. Well then, taking online courses makes a lot of sense, doesn't it? It's 2018 – that's quickly becoming the new normal.
Lucky for you, you've already found the top distance education school for online courses in Alberta and all across Canada! We're not new to this. We've been leading the way for the past 20 years.
In as little as 52-weeks*, you can earn a diploma in a high-demand field. We provide job-specific diploma programs for people that are busy with work or family, in a way that's convenient, hassle-free and fits your schedule.
Our customized Learning Management System is easy to use and offers you 24/7 access to all your learning resources – anywhere, anytime, on any device.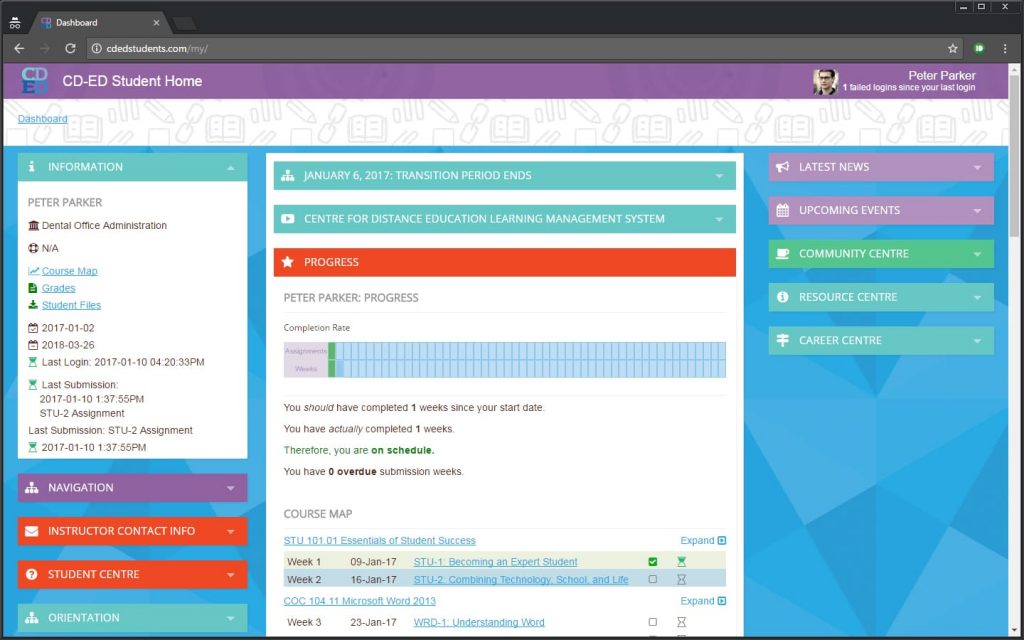 We're Not the Only Ones Who Think Our Online Courses Are Great
Take a look at what a couple of our students have had to say about their experiences with CD-ED's online courses…
I have taken other post-secondary courses before and I by far prefer this way of taking a course, there are no rigid time constraints to adhere to, and again you can do the course at your own pace to a degree. The instructor support was amazing! I have learned a lot that helps in my day to day life, and there were aspects of this course I was not expecting that I was happy to learn.
Colin Shimwell, Business Accounting Student
CD-ED prepared me very well for the current job market. They emphasized evolution and adaptability so that I would be aware of changing trends and tastes when it comes to design. They also helped me in the hiring and prospecting process. They gave me great insight into how employers hire, and why they hire the people they do.
Michaela Miller, Graphic Design Graduate
With 20-hour weeks and new classes starting every week, you really can't go wrong by starting your career training at CD-ED. You can take the first step today by looking at some of the online courses we offer.
The fun, online quiz takes 3 minutes to complete and you'll get a personalized report. Identify your strengths and social style plus the training and positions you're best suited for.
Get Your Career Training Readiness score now.
*Program length when completed in normal time for our shortest programs.