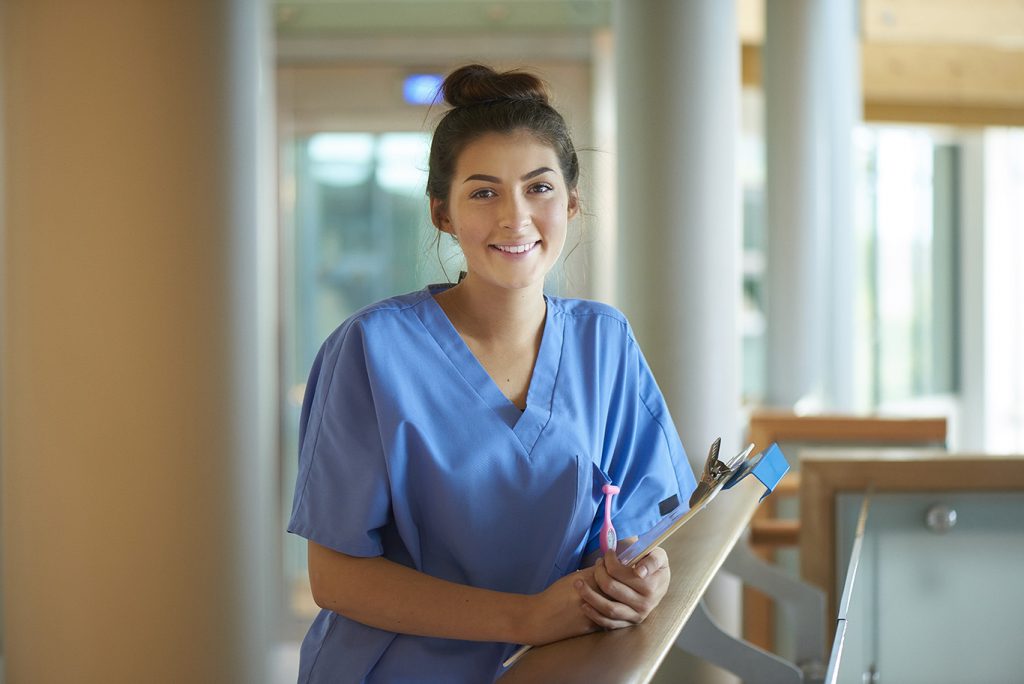 Medical Administrative Assistants Needed – Become One Soon with the Centre for Distance Education's Medical Office Assistant Course
There's a good chance you're good with people. If that's true, read on to learn how taking a Medical Office Assistant course online can make use of that special quality you've got…
Maybe you've been looking into which careers offer a good balance of job security, liveable income, and the satisfaction of doing good work that helps others, because you like dealing with people and want a job that pays you to do that.
Wouldn't you like to get into a rewarding and respected profession that allows you to feel proud of what you do while bringing home a reasonable income?
Lots of Jobs Now for Graduates of a Quality Medical Office Assistant Course
If you throw the words "Medical Office Assistant" or "Medical Administrative Assistant" into the search bar on Indeed.com, literally well over a thousand jobs across Canada appear. Roughly 10% of those are in Alberta, many of which are in Calgary.
The reality for many years to come is that Canada has an aging population. The Baby Boomers are now reaching retirement or already retired. That means a lot of healthcare support is needed and will continue to be needed. And that translates into jobs in that sector.
Medical Administrative Assistants are key members of that healthcare system.
The Stars Are Aligned – Now's the Perfect Time to Pursue a Medical Administrative Assistant Career
If you get started on your training soon with the online Medical Office Assistant course at the Centre for Distance Education, you'll be qualified for all those Medical Administrative Assistant jobs mentioned above.
And with the Centre for Distance Education, you can take a Medical Office Assistant course online. That means you have lots of flexibility to keep working while you move towards a stable career.
So What Does a Medical Office Assistant Actually Do?
Let's get back to where we started – being good with people. A Medical Office Assistant is often the person that patients and family members see and talk to when they come to hospital wards, medical centres, or doctors' offices.
So it's important for you to be friendly, welcoming, and empathetic, because many of those patients and family members could be feeling anxious about being at a medical facility.
And Medical Administrative Assistants are important go-betweens for doctors, nurses, and patients. They make sure that all of those people are getting the information they need right away. If you choose that profession, this is one of the main ways you would be managing the flow of information.
OK, But the Job Isn't Just About Talking to People All Day, Is It?
No, not at all. Talking to people is a key part of the job, but there's a bit more to it. There's a lot of information to manage, so you should be comfortable working with a computer and performing a variety of routine tasks.
So, as you can imagine, it's important to have solid time-management and multi-tasking skills.
You would be responsible for most or all of the following on any given day:
Maintaining patient records and charts, and scheduling tests and treatment
Contacting patients to let the know about appointments, admissions and discharges
Transcribing and processing medication, lab, diagnostic imaging, and treatment orders
Assisting doctors and other healthcare providers
Performing other clerical and administrative tasks like processing billings, creating timesheets, keeping meeting minutes, ordering supplies
We've Got Answers for All Your Questions
If you're even just slightly interested in knowing more about this rewarding career, check out our Medical Office Assistant page.