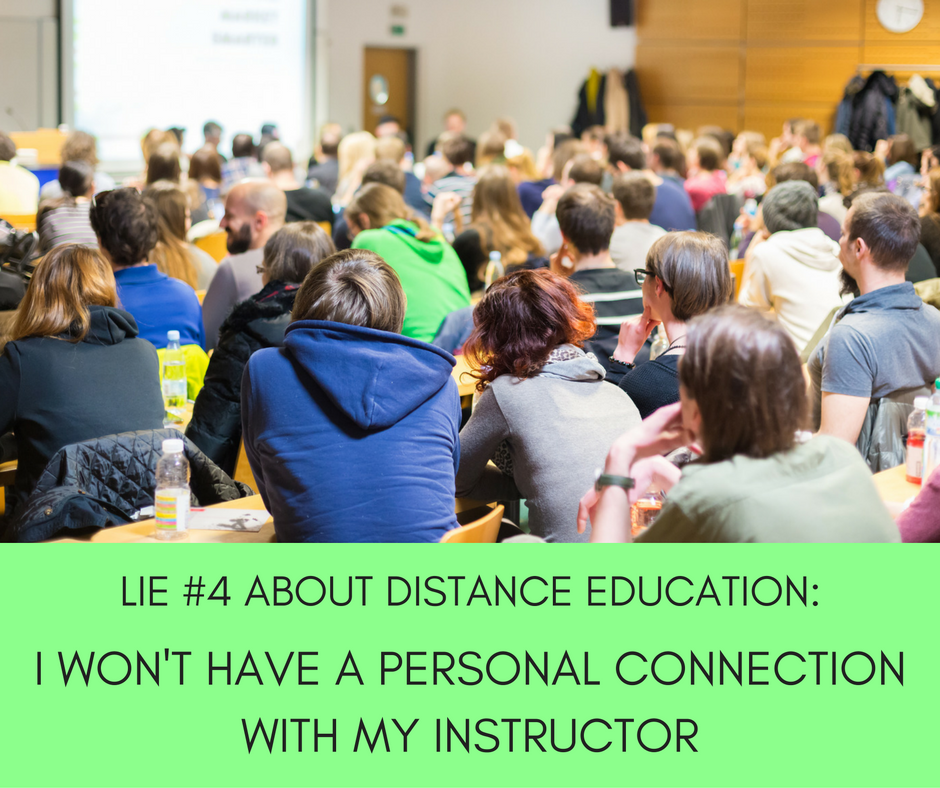 This is the most frustrating lie of all the ones I've heard about distance education. It goes on the assumption that in order to have a personal connection with an instructor, you have to be jammed into a classroom with 40 other people who are all trying to get the attention for themselves.
In an online course, your instructor is all yours. Her attention will be focused entirely on you, and so she'll be able to adjust her teaching style based on how you learn best. You'll laugh together, figure out problems together, and she'll do her best to help get you through to the end of your program, come what may.
Our Favourite Personal Connection Is One-on-One
Our students are often so moved by the connection with the instructors they have over their year here that they send holiday cards, presents, and invitations to come visit and stay for a week! When we ask for testimonials about the school, almost invariably a student's favourite thing was their instructor.
Read just a few of the thousands of positive statements we've gotten about our instructors over the years:
——————————————————-
"The staff at CD-ED were great. I would like to thank them for all the support and help they gave me through this course and never giving up on me even when I did at times!"
– Christine Ede, Graduate
"Gail and Joanne, you put up with my bad days and good days. Thank you for being there all the way. I would love to meet you in person some day!"
– Monique Houston, Graduate
"My instructor took the time to listen to my frustrations, feelings and failures, etc. and boosted my self esteem to levels where I was able to succeed in my course of studies, even with the medical problems that I have."
– Lenore Pettipiece, Graduate
——————————————————-
Are you looking for an education experience where your instructor gets to know you and your learning style personally? Then perhaps learning through the Centre for Distance Education is for you. We are proud of the personal connection that each of our instructors work to build with their students. Contact us for more information.