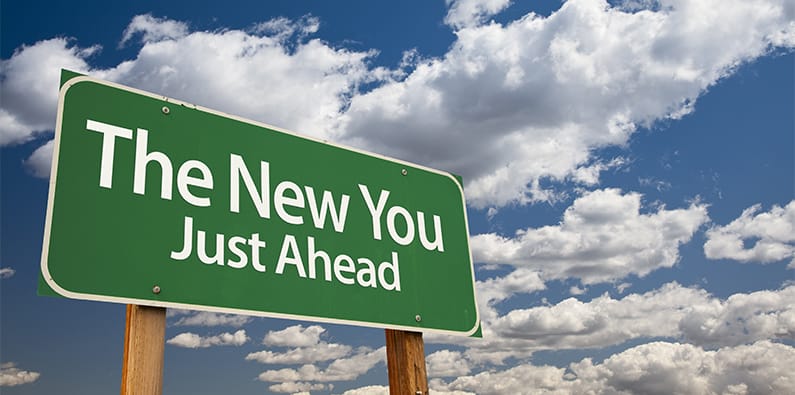 Online Courses in 2019 Can Get You On Track for the Life You Actually Want
What's the one thing you'd most like to improve in your life in 2019? Really think about it for a moment…
Whatever it is, there's a good chance that, in one way or another, it's related to money.
Money isn't everything, but it's a factor in most of the problems we have. So often, we want to make changes in our lives, to grow and spread our wings – but a lack of money holds us back.
This year, instead of letting it be a block to your progress again, break away from that mindset and try looking at the money issue as a compass pointing you to your future success.
When you make no move in life because obstacles are in your way, you end up longing for the life you could have without those obstacles.
But can you honestly commit to living a life of longing for things? Or do you want to create positive change?
New Year, New You
When you choose to invest in yourself – in developing a career – you open doors and create opportunities that hadn't existed for you. To do that, you have to choose to clear any obstacles out of the way and head for your goal.
If you're like many people, the job you have (or maybe unemployment) is a major cause of feeling unable to move ahead in life. You're not earning enough money. Your rent, food, utilities and various other expenses use up everything you've got. And you may have family responsibilities on top of all that.
Here's what you need: an upgrade in your employment situation – a better job.
So, let's get you a career that will allow you to fully become the person you've been waiting to be…
Clear Those Obstacles in 2019
Let's break it down into three basic steps, looking at each obstacle that needs to be moved off your path to success, one by one…
Obstacle 1: Fear of making a move after months or years of feeling trapped
Solution 1: Tell that fear that you're breaking up with it. Contact a Centre for Distance Education Admissions Representative today. They will help you understand all your program options, find the right program for you, and explain how taking online courses works and everything that's involved in getting registered. You can do this!
Obstacle 2: Fear that you don't have enough money to invest in education
Solution 1: The Centre for Distance Education offers a variety of financial assistance options: student loans, personal financing, grants, payment plans… you're worried about the money part, but you don't have to be. You have options. Your Admissions Rep can explain everything in detail when you contact us to learn more.
Obstacle 3: Fear that you're not smart enough for career training
Solution 3: This is a very common fear. And you can go ahead and just kick it right out of your way. Society is always telling us we're not good enough in this or that way. The truth is, you are. What you need is focus and determination. See your goal, make a plan with our Admissions team, and follow that plan one step at a time. We make progress by simply putting one foot in front of the other.
Are You Ready for This?!
You'd better be! You don't want 2019 to be one more year of getting nowhere nearer to the life you want. THIS is going to be YOUR year! Don't wait another day – take the first step now and contact an Admissions Rep.
And then give yourself a well deserved pat on the back because you're changing the course of your life!
Here comes the New You!